Wed 1/9
07:30 am Men's Breakfast - Sweetpea's, Auburn
10:00 am Welcome Center lunches - O​
06:00 pm Bible Study - O
Thurs 1/10
09:00 am Bible Study - FR
Fri 1/11
10:00 am Visiting Team to Siena - Auburn
04:00 pm SOL Service Meeting - FR
Sat 1/12
03:30 pm SOL Event at the Cole's Home (carpool leaves 2:45 pm)
Sun 1/13
09:00 am Pre k - 5th Youth Ed - EB
09:00 am 6th -12th Youth
 Ed - WB
10:00 am Morning Worship Service with Anointing for Healing
Mon 1/14
09:30 am Labor of Love - FR
02:00 pm MS TGI Meal Prep - FR
05:45 pm MS TGI Meal Service - Auburn
Tues 1/15
01:00 pm Threshold Choir - EB
07:00 pm Adult Choir - EB
Wed 1/16
07:30 am Men's Breakfast - Sweetpea's, Auburn
10:00 am Welcome Center lunches - O​
06:00 pm Bible Study - O
06:00 pm Bowl Making - Cam's house
Thurs 1/17
09:00 am Bible Study - FR
Anna Mills 1/13
Dave Rosenquist 1/13
Eva Borruso 1/17
Danny Kern 1/19
Susan Bennett-Freitas 1/21
Ann Linkugel 1/26
Adam Borruso 1/29
Casey Tannarome 1/30
John and Laura Van Auker 1/10
Dave and Jeanne Rosenquist 1/29
Visiting Team Schedule Change
​We will now be visiting the Siena Care Facility on the 2nd Friday of each month beginning with THIS Friday, Jan 11. We meet in the lobby at 10 am. If you are interested in joining this ministry, please contact Ione Parrish at 916.587.3693.
Events for Social Justice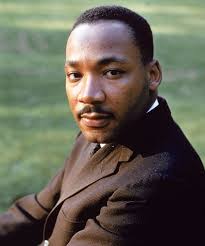 Celebrating Martin Luther King
​Sacramento

Firestarters raised a total of $438 this year.

This is a new high amount raised from this annual fund raiser! Approximately 60 packages were sold with some buyers making additional contributions or persons making individual donations. The money was all sent to the Lutheran Social Services of Northern California for support of Northern California fire victims. A big THANK YOU to all for your generous support and donations! Gail
Interested in helping with worship?

We would LOVE your help! We need people to read scripture, help serve communion, usher and host coffee hour every single Sunday of the church year! These jobs require very little training (usually a 2 minute conversation with Pastor Charlane will take care of details). Sign up now on-line.
Help AIFC Build Our New Facility
Personalized Paver Bricks
AIFC is offering personalized, engraved paver bricks to be placed at their new building. This could be a very unique gift to recognize family members, special people in your life or your business in a permanent display within our community. The proceeds from this sale will go to the Home for Us Capital Campaign which will build the new headquarters that will help us continue to serve disadvantaged families in our community to put food on their tables.

 New Building Location:  1788 Auburn Ravine Road 
ROCKY BOY'S RESERVATION SERVANT GROUP OPPORTUNITY
​
If you have ever had the desire to be part of a mission/servant group now is your chance! Members from our church will be traveling to Montana mid-June for a one week stay at Rocky Boy's Reservation in Box Elder, Montana. 
Nancy Bender will be providing specific information to those of you interested in making a difference and developing new relationships with fellow Christians. Our group can assist with major construction projects, landscaping, gardening and painting. There will also be time spent with Bible study, cultural learning, speakers and demonstrators. 
The cost per person is $360 which will cover food, lodging and program costs. We plan to travel by train which will be approximately $450 round trip. We are hoping to keep total costs to no more than $850/per person. 
Boy Scout Christmas Tree Recycling 2018-19
NO TINSEL OR FLOCKING, PLEASE!!
Saturday, January 12 (9 am - 3 pm)
~~  DROP OFF  ~~ Meadow Vista Hardware  ~~  16760 Placer Hills Road
~~  PICK UP may be arranged in the greater Meadow Vista area
please call / text or email: 530.346.9447  mvtroop6bsa@gmail.com
~~  SUGGESTED DONATION: $10/tree
Donations of any amount appreciated
Checks may be made payable to Troop 6 Boy Scouts of America
~~NO TREE?  Still want to support Troop 6?
Mail donations to: 1171 Easy Lane, Colfax, CA  95713
Your donation helps Scouts earn their way to Summer Camp
Annual Meeting - January 27 in the sanctuary after worship.
Bible Study Opportunities
The Gospel According To John - Join us for eight weeks of delving deeper into the most unique of the four gospel accounts. Wednesdays, 6 pm, starts Jan 9 OR Thursdays, 9 am, start Jan 10.

Engaging the Scriptures - Each week we will focus on a specific part of or experience in our lives and see how the Scriptures can inspire and influence us on our journey. Sunday mornings, 9 am, starts January 27.
Sunday Morning Youth Education starts back up January 13.
ART AND SOUP TO FIGHT HUNGER - EMPTY BOWLS PROJECT


The next bowl making night is at Cam Bennett's studio in Colfax, Wednesday January 16 at 6pm. Anyone is welcome to join us as we create handmade pottery bowls for an Empty Bowls dinner to raise money for food ministries this spring.
Please RSVP by email at heybud@cebridge.net or by text at 530-277-6968, so we have enough supplies.
If you are interested being on the team to organize an Empty Bowls meal in late March o early April, please contact Cam Bennett. The Empty Bowls Project is a grass roots movement begun by artist/educators to blend creativity, community and hot soup to raise money and awareness of hunger. A community supper and/or lunch is held where folks pay for unlimited soup and take home the handmade bowl from which they eat.
​Growing Places Small Groups

From Amy Dieter: "Do I plan to rejoin a small group in January? You bet! My Monday small group was the highlight of my day for many reasons. First, relationships. I really enjoyed hearing the insights and personal stories of folks in the group. I feel like I know each of them better and we now have a shared experience built on trust. Second, discussion. I learn and retain more about the scriptures when questions, interpretations, and perspectives of others are voiced. Small groups bring a collective wisdom to helping me hear God's word. Finally, structure. The topics of discussion, the organization of the materials, the preparedness of the facilitators, and the commitment of my group to regular attendance enhanced my experience greatly."​

You, too, can have an experience like Amy's. Sign ups are open now for our Winter session which will begin the week of Jan 28. We have added a Friday night opportunity that includes child care! Questions? Please speak to Ann Linkugel or Pastor Charlane
Christmas Letter from Lynette Beadles
1115 Combie Road, Meadow Vista
530-878-1870